As you immerse yourself in a vibrant blend of theory, practice, and engaging discussions led by David Treleaven, a leader in the field of trauma-sensitive mindfulness, you'll find yourself on a path of profound professional and personal growth. This workshop is a call to action to hone your skills, deepen your understanding, and embrace practices that foster safety and healing, enabling you to meet your clients and the communities you serve with enhanced effectiveness and empathy.
Each segment of the workshop is engineered to broaden your perspective, enrich your toolkit, and foster a supportive learning environment where the exchange of ideas flourishes. With each session, you'll be one step closer to becoming a more adept, sensitive, and impactful practitioner, adeptly bridging awareness and healing in your own unique domain.
Key Takeaways:
Grasp the core principles of trauma-sensitive mindfulness and its potential to foster healing and resilience.
Engage in guided mindfulness practices designed to hone your sensitivity towards trauma and cultivate a safer space for all participants.
Unravel the threads of common challenges faced when introducing mindfulness in trauma-impacted communities and explore robust solutions.
Dive into lively discussions, Q&A sessions, and interactive activities that spark curiosity, deepen understanding, and foster a supportive learning community.
Workshop Highlights:
Dynamic Learning: Shift between theoretical insights, practical sessions, and engaging dialogues that keep the learning experience lively and holistic.
Expert Guidance: Benefit from David's seasoned expertise as he navigates the nuanced landscape of trauma-sensitive mindfulness, sharing invaluable insights and practical guidance.
Community Engagement: Connect with a diverse group of professionals sharing your passion for mindful teaching and trauma-sensitive practice, fostering a network of support and collaborative learning.
Inclusive Practice: Embrace a range of mindfulness practices tailored to accommodate different learning styles and experiences, promoting inclusivity and accessibility.
Actionable Insights: Leave with a toolkit of actionable strategies and a clearer understanding of how to integrate trauma-sensitive mindfulness into your own practice and teaching.
Embark on this enriching journey that not only broadens your professional horizon but also echoes the profound impact mindfulness, when sensitively approached, can have on the healing path of individuals and communities alike.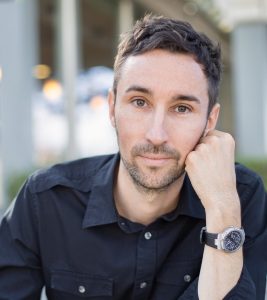 David Treleaven, PhD, is a writer, educator, and trauma professional working at the intersection of mindfulness and trauma He is the author of the acclaimed book Trauma-Sensitive Mindfulness and founder of the Trauma-Sensitive Mindfulness (TSM) Community—a group of practitioners committed to setting a standard of care through mindfulness-based practices, interventions, and programs.David focuses on offering mindfulness providers with the knowledge and tools they require to meet the needs of those struggling with trauma. Through workshops, keynotes, podcasts, and online education, he is closely engaged with current empirical research to inform best practices. His work has been adopted into multiple mindfulness teacher training programs around the world, including UCLA's Mindful Awareness Research Center, the Engaged Mindfulness Institute, and Bangor University's MA in Mindfulness program in the UK.